In War Babies, Robert Macklin is amusingly true to the absurd comedy of growing up. But that is only one dimension of what is ultimately a moving and representative story that conveys the unique uncertainties and insecurities of the generation born in the shadow of World War II.
Set in suburban Brisbane in the 40s and 50s, Macklin's memoir is located in a family mystery yet ranges affectionately across the city of his youth, the sporting preoccupations of the post-war years and the social mores that influenced his relationships. Compelling in its exploration of the intense bond between mother and son, War Babies draws to an intriguing conclusion that speaks to every family with unexplained histories.
Publisher : Pandanus books; 1 September 2004
Language : English
Paperback : 305 pages
ISBN-10 : 1740760905
ISBN-13 : 978-1740760904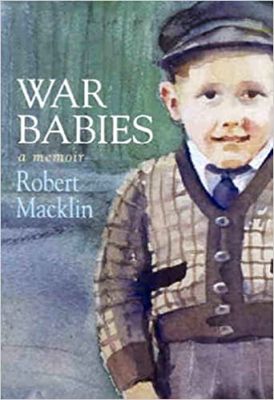 The boy and the mother and the sad, resentful father are at the heart of this affecting memoir. In evoking his early years Macklin offers a spectacle recalling Dirk Bogarde's childhood memoir, 'Great Meadow'
– Brian McFarlane, Australian Book Review.