Best Selling Author
My Story
Robert Macklin has carved out a place as one of Australia's most respected and popular authors of Australian history and biography. Born in Queensland, he was educated at Brisbane Grammar School, the University of Queensland, the Australian Film and Television School; and later the ANU. He has been a jackaroo, a leading journalist, documentary film maker and university tutor.
His most recent work, the bestselling Castaway, (Hachette 2019) published in Australia and the UK has been reprinted five times and a new edition published in May 2021. It has also been optioned for a six-part TV series.
Robert's twenty-nine books have won many prizes including the prestigious Blake Dawson award for his history of BHP Billiton, The Big Fella (with Peter Thompson) in 2009. Five of his books have won the National Capital Critics Circle award including Warrior Elite – the history of our Special Forces and Intelligence Agencies; the bestselling history of Norfolk Island, Dark Paradise; HAMILTON HUME – Our Greatest Explorer which told of the first 80 years of our colonial history, and Castaway, the heart-rending true story of a French cabin boy abandoned on a Far North Queensland beach, taken in by the Aboriginal people with whom he lived for the next 17 years.
Four of his books have been translated to Mandarin and published in China including Dragon and Kangaroo – Australia's and China's shared history for the last 200 years; Morrison of China; Kevin Rudd: The Biography and Fire in the Blood – the epic tale of Frank Gardiner and Australians other bushrangers. He has lectured on Australian literature at universities in Shanghai and Si'an.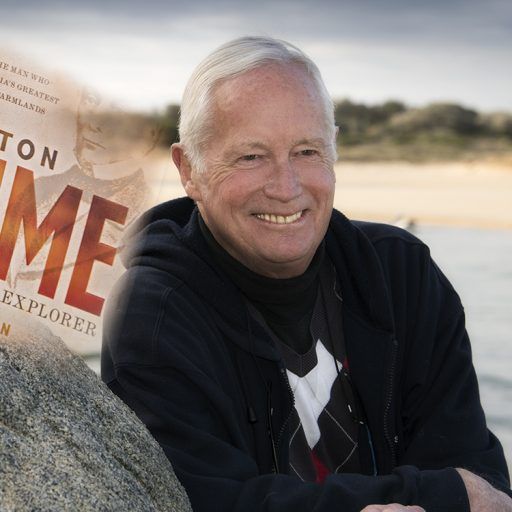 His other works include novels The Queenslander, currently optioned by Hollywood for film and Juryman, adapted to the 1994 MGM film 'Storyville' starring James Spader and Jason Robards. Indeed, his film work includes directing documentaries in some 32 countries from Afghanistan to Western Samoa and a series of screenplays on subjects varying from Australia's only Chinese bushranger, Sam Pu, and a biopic of the great Australian journalist G.E. 'Chinese' Morrison.
His biographies include Morrison of China (with Peter Thompson); Albert Jacka VC; Kevin Rudd: The Biography; SAS Sniper, SAS Insider and Redback One.
Robert lives with his wife Wendy in Canberra and Tuross Head on the NSW South Coast.
What I liked best was the tone – the quality of mind, the warmth and good humour.
Contact Agent
Olivia Kordaris
olivia@kjblaw.com.au
+61 (2) 6281 0999