The relationship between Australia and China has never been so crucial – and so misunderstood on both sides – as it is today. Only by understanding the shared history of both nations will Australia's policy makers find the appropriate way to guide the relationship and avoid the potential horrors of an aggressive rift between them. However, it is a two-way street and China, which is testing the boundaries of his growing power and influence, also needs to appreciate the back story to Australia's role in regional affairs.
Dragon and Kangaroo provides the best possible foundation for an enduring and positive future.
Macklin shows how China has been an integral part of our story from the beginning – Prof Richard Rigby, China Institute, ANU
A well-informed, instructive, highly readable and often entertaining narrative of Australia-China relations from the beginnings of Australia to the present day – Stephen Fitzgerald, former Australian Ambassador to China.
Publisher : Hachette Australia; 1st edition (25 July 2017)
Language : English
Paperback : 368 pages
ISBN-10 : 0733634036
ISBN-13 : 978-0733634031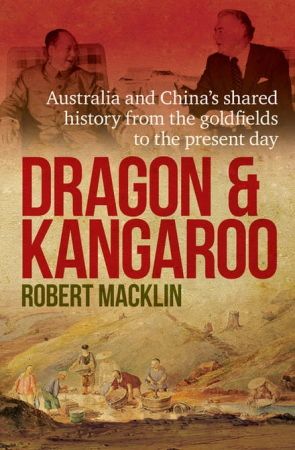 I've read most of Macklin's 28 books but this is his best. It's a cracker