Jul 12, 2012
4 Comments ››
admin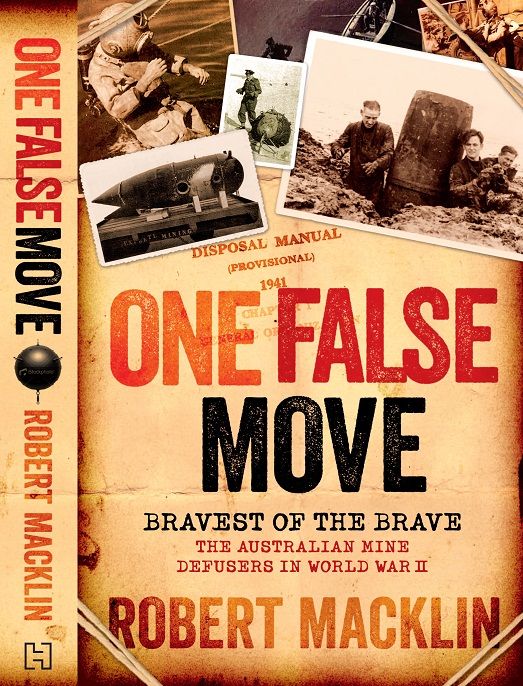 'I held my breath. I endeavoured to moisten my lips with the piece of blotting paper that had been my tongue. Never have I known two minutes to take such a long time to pass.'
One False Move is the previously untold story of a small band of Australians who volunteered to work defusing the mines dropped in and around Britain during World War II. Combining incredible bravery with the precision of surgeons, these men defused the lethal devices – often buried in residential areas, submerged in mud, or deep underwater – at huge risk to their own lives.
The mines were often booby-trapped by the Nazis, and these men came to recognise the products of the twisted minds and methods of the individual German mine makers.
In the ultimate demonstration of skill and bravery, Australian Leon Goldsworthy, specialising in underwater defusing – working at depth, and mostly by touch alone – worked out how to defuse the 'K' mine. In so doing, he helped neutralise the German mine defences before the invasion of Normandy, leading to the victory of the Allied forces.
Truly, these men were the bravest of the brave.
Published by Hachette Australia, One False Move is out now.
Buy the book now from Booktopia
Listen to Robert speak about the book on Radio National
Here is a recent review