Feb 8, 2013
No Comments ››
admin
COMMUNITY JUSTICE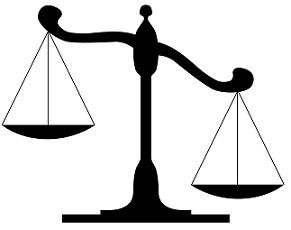 There are times when our legal system gets so caught up in its own rules, manners and precedents that it loses sight of its essential role in the community – to balance the scales of justice. This was never more strikingly illustrated than in the case of the Crowley family of Chapman.
By now most Canberrans will be aware of the general outlines of the case. On 11 December, 2001 Jonathan Crowley, then 34, lost touch with reality and was walking the streets of Chapman chanting religious slogans and wielding a kendo stick. Two policemen were called to the scene and when their capsicum spray failed to subdue him one of them shot him in the neck. Jonathan was rendered quadriplegic.
His family launched a civil proceeding against ACT Mental Health (ACTMH) and the Australian Federal Police seeking compensation. Ten years later they won their case when Justice Penfold awarded them $8 million on grounds that both organisations had breached their duty of care to the patient.
Then last month in a shock decision the ACT Court of Appeals struck down Justice Penfold's decision. Because the government had appealed, Crowleys had not received any of money awarded and are now in desperate financial straits.
In their judgement, the Appeals Court found that ACTMH had not breached their duty of care because Jonathan's father Keith had told them his son would voluntarily admit himself to hospital on the day. The technicalities of this aspect are complex and arguable. However, they also found that the AFP had no duty of care to Jonathan because of their duty to the general public to enforce the law. This is where the legal system and common sense part company.
It's by no means the first time that we've confronted the problem of policemen using a deadly firearm against a mentally disturbed person wielding a stick or a knife. We shouldn't blame the policeman. People who have lost touch with reality are quite terrifying; they touch something in our innermost core that demands an instant response.
But we should blame the AFP for not having trained their officers to handle that response and for not providing them with an alternative means to subdue Jonathan Crowley. It is ridiculous – and reprehensible – that their options take a quantum leap from the relatively harmless capsicum spray to a deadly firearm. (And since the taser seems to have problems of its own when used by police against the mentally ill, the electric shocker it is clearly not the answer.)
The AFP – or the Attorney-General's Department – should commission the CSIRO to come up with a range of options – from sticky nets designed to entangle the aggressors to chemical darts that put them instantly to sleep. Are they really so thick that they haven't thought of this already?
Meantime, the Crowleys have appealed to the High Court.
We must hope that our final arbiter is able to cut through the maze of legal sophistry to find a just outcome. But until then it really falls to the community – that's us – to give them a helping hand to see them through.
Fortunately, we can do so quite simply through Crowley Support Fund. Just contact the NAB.