Apr 18, 2013
No Comments ››
admin
BARKING UP THE WRONG TREE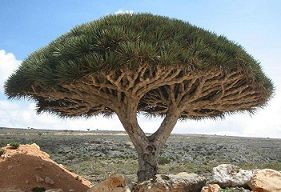 I am not a tree person. Trees just are. They breathe C02 and provide a home for birds. But in my experience they can also be very dangerous in high winds and bushfires. Perhaps this goes some way to explaining why it's taken me so long to visit Canberra's Arboretum in the making, an experience that I remedied last weekend only because we had visitors.
          It was a revelation.
          While it's only in its early stages of development, the Arboretum is on the way to becoming a world class attraction to the capital. The concept is superb, the setting breath-taking, the architecture brilliant and the potential unlimited. Indeed, as we looked out across the vista from the balcony of the Centre, my visitor (an unabashed tree person) said, 'One day it will be a bigger attraction than the War Memorial.'
          It was a big call and while I wish it were true I'm afraid that's never going to happen. And if you doubt it, then just think about the manner in which we celebrate Anzac Day. For the truth is that April 25 has easily supplanted the official Australia Day of January 26 as our national holiday. And its sacred nature is far more potent even than Easter, the official Christian festival of remembrance.
          It is the War Memorial, not Sydney Cove or the nation's churches that represents Australia's de facto cathedral of nationhood. And that, I fear, is becoming so implanted in the national psyche that it will never change.
          This is sad. It's also dangerous because it ties our sense of self to a symbol of horror. For while it's true that one of the wars it commemorates – WW2 – was a genuine struggle for survival against the dark angels of human nature, the other conflicts do not deserve our grace. The Boer War was a British colonial adventure and we tagged along. The First World War was a European obscenity, a crime against humanity that robbed us of a generation and created the conditions that led to the second. Korea was stupid and unnecessary. Vietnam turned America feral and we tagged along. Iraq was a damned disgrace from beginning to end. And Afghanistan should only ever have been a police action to catch the criminal fanatic Osama bin Laden and his mad mullah mates who perpetrated the attack on the Twin Towers.
          Yet we bundle them all together in the tattered flag of patriotism and howl down those who turn away as traitors to the cause of nationhood. And worse, it infects our political discourse. It creates a mindset that makes enemies of foreigners who want to join our number as political refugees. It gives political oxygen to our own dark angels, the Scott Morrisons who whisper their poison in receptive ears.
          I for one would much rather hear the rustle of leaves from the bright young saplings of our Arboretum.  
If you enjoyed this article you will enjoy The Gadfly Papers
A selection of my best Gadfly articles over the last few years in one eBook Buy the ebook now for $2.99